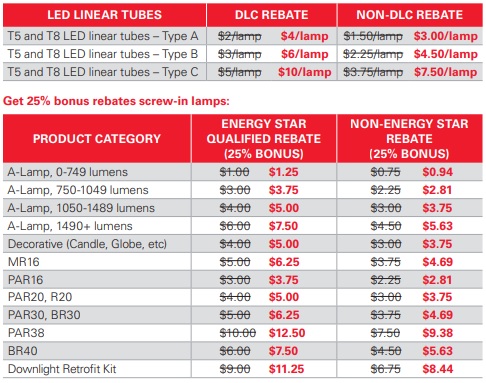 Xcel Energy (MN) Offering Bonus Rebates
Xcel Energy is offering double rebates on linear tubes and additional 25% rebates on screw-in lamps. This offer is good now until December 31st, 2021. Act now! Bonus rebates are on a first-come, first-serve basis while funds last.
If you have any questions, we can help. We manage rebates for our customers nationwide and offer detailed savings reports, so you can see how much you will save. All consultations are 100% free.
Call 920-615-1838 or send us an email on the contact page.